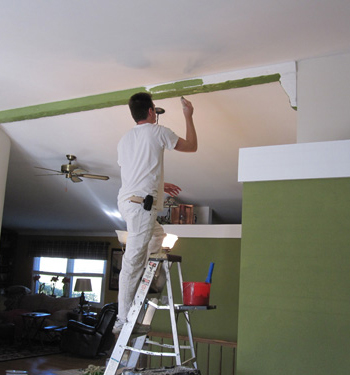 Dann Dolce Painting Co. is a full-service painting contractor serving the Chicago and surrounding metropolitan areas, including Cook, DuPage and Lake counties. We can handle all interior and exterior painting, as well as various home remodeling tasks ranging from drywall repair to hardwood floor installation.
Dann Dolce Painting Co. has been in business since 2004, and our owner has over 15 years of professional painting experience. Our painters are trained professionals and have built a reputation for top-quality work and customer service.
Whether it is new construction, commercial, institutional or residential, Dann Dolce Painting Co. is qualified for the project. We strive to provide the best quality workmanship in the most cost-effective manner.
Our goal is to meet and exceed your expectations so that every customer can join our extensive list of clientele. Every one of us at Dann Dolce Painting Co. takes pride in our work, and we believe each customer deserves exceptional quality.
Dann Dolce Painting Co. offers competitive pricing.
Call 630-696-8759 today for a free quote.