Temperatures are dropping, leaves are changing color, the days are getting shorter. Fall is upon us!  And homeowners are preparing for winter and the upcoming holidays. Dann Dolce Painting Co. would like to help you prepare your home for the winter season.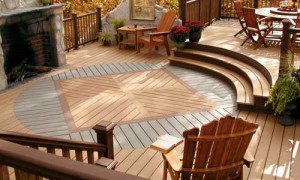 Many homeowners fail to realize the damage that can occur to their homes during the winter time. That is why it is extremely important to protect those exteriors, as well as decks and outdoor patios. You must protect your exterior from wood rot and prevent boards from warping. The most efficient way to prevent future damage is to maintain exterior paint and stain.
Call 630.696.8759 today to learn more about protecting your outdoor spaces. Now's the time to be proactive; once winter hits, the next time your exteriors can be touched is next spring!